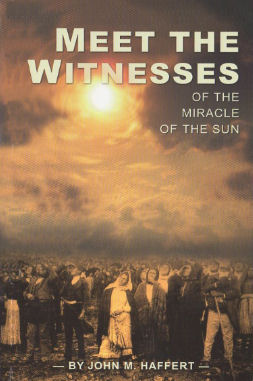 Free Book! *
Meet the Witnesses of the Miracle of the Sun

This is the most gripping account ever written about the Fatima miracle of the sun.
This book about the Miracle of the Sun offers the events of October 13, 1917 with the freshness of a news report based on personal stories of people who actually saw the Fatima miracle.
This is not a book on theology. Neither is it a romance. But it holds your attention like a novel.
We guarantee that once you start reading this book, you won't be able to put it down.
*This offer is available ONLY for Canadian residents.