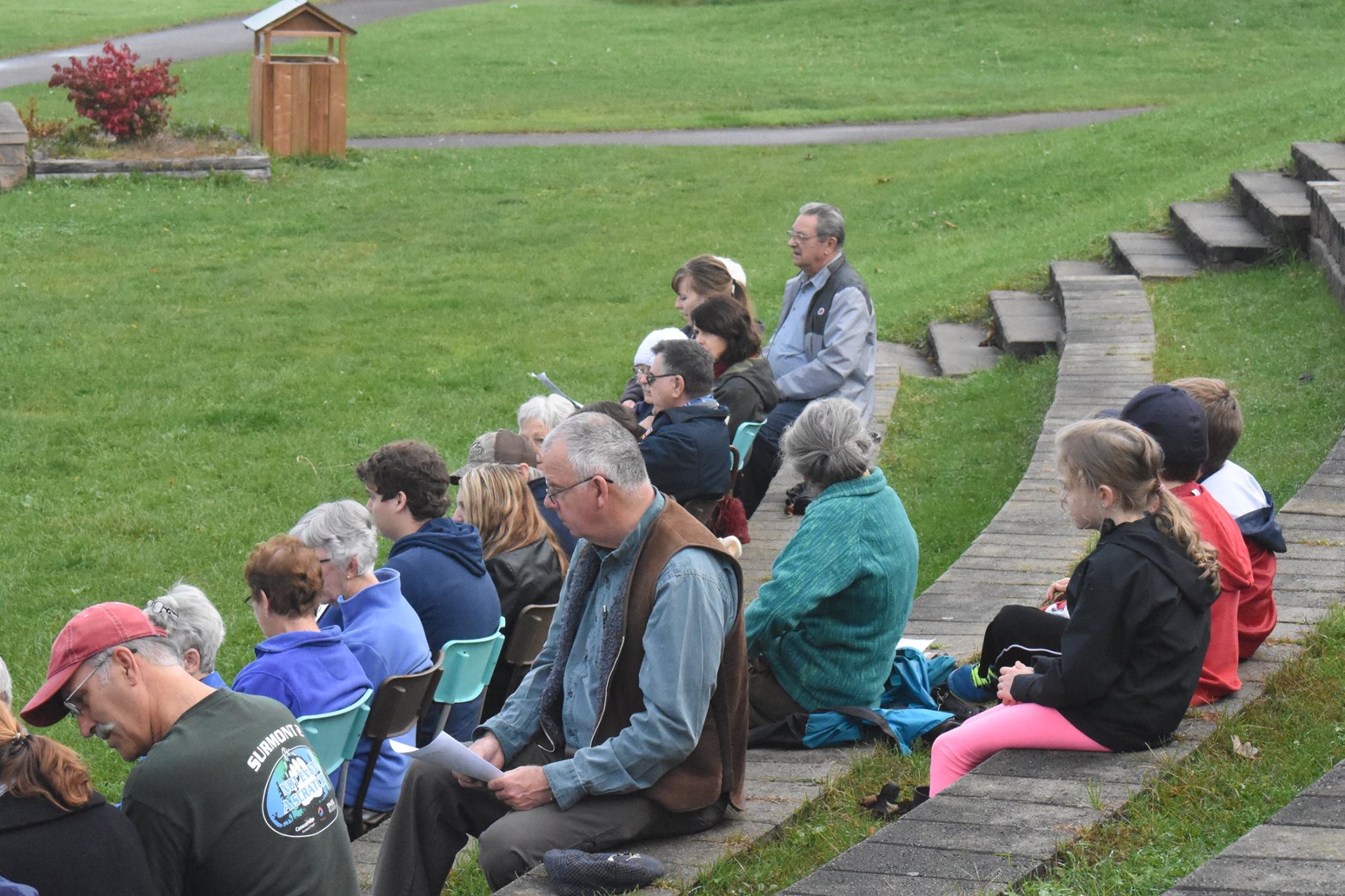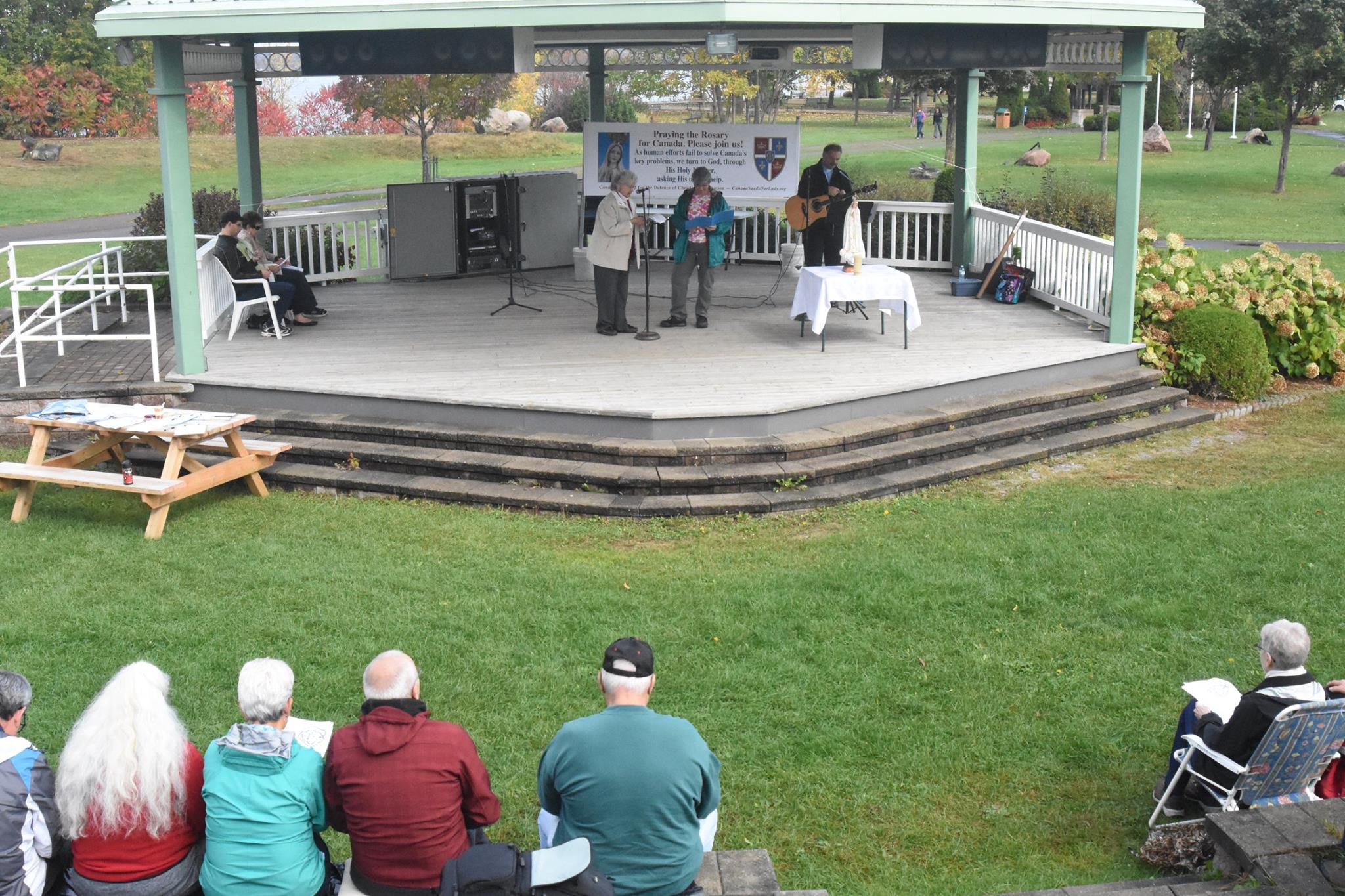 This was Pembroke's 1st Public Rosary Rally. I booked the Pembroke Amphitheater well in advance so it was easier for the older people to sit and so everyone could hear us pray with the microphones.
The waterfront is generally a busy spot.
I asked our local Deacon to play his guitar and sing the songs with us. He also helped me make sure that all the parishes in our area received notification, (three weeks in advance), to put in their bulletins.
The Pembroke Diocese has both French and English parishes, therefore I asked a parishioner from one of our local French Church to help me say the Rosary in French as well. We took turns doing the intentions, 1st in English next in French and so on. I would say the first Joyful Mystery she would do the second and so on.
She also helped me welcome everyone, had them sign the attendance sheet and handed out the programs and intentions. I had copies of both French and English made.
A total of 65 people came to join us, including two Priests and one Deacon.
It was also nice to see two young families there.
I was very pleased with the turn out. Only 57 signed the attendance sheet.
If each of these 57 people brought one person next year we will have over 100.!!
When we finished singing O Sanctissima I asked Fr. Stephen to give all us a final blessing.
Pembroke had heavy rain earlier that morning but as we were beginning to set up for the Rally there was a whole in sky of no clouds and as we were saying the third Joyful Mystery The Sun came out ! It was so beautiful to see.
Thank you for giving me this beautiful opportunity to share my faith with others.
We have 37 pictures that were taken at the Rally these are the three best ones that show most of the grp and the people that helped me make it such a success.
Laurie Mintha Captain
Pembroke, Ontario