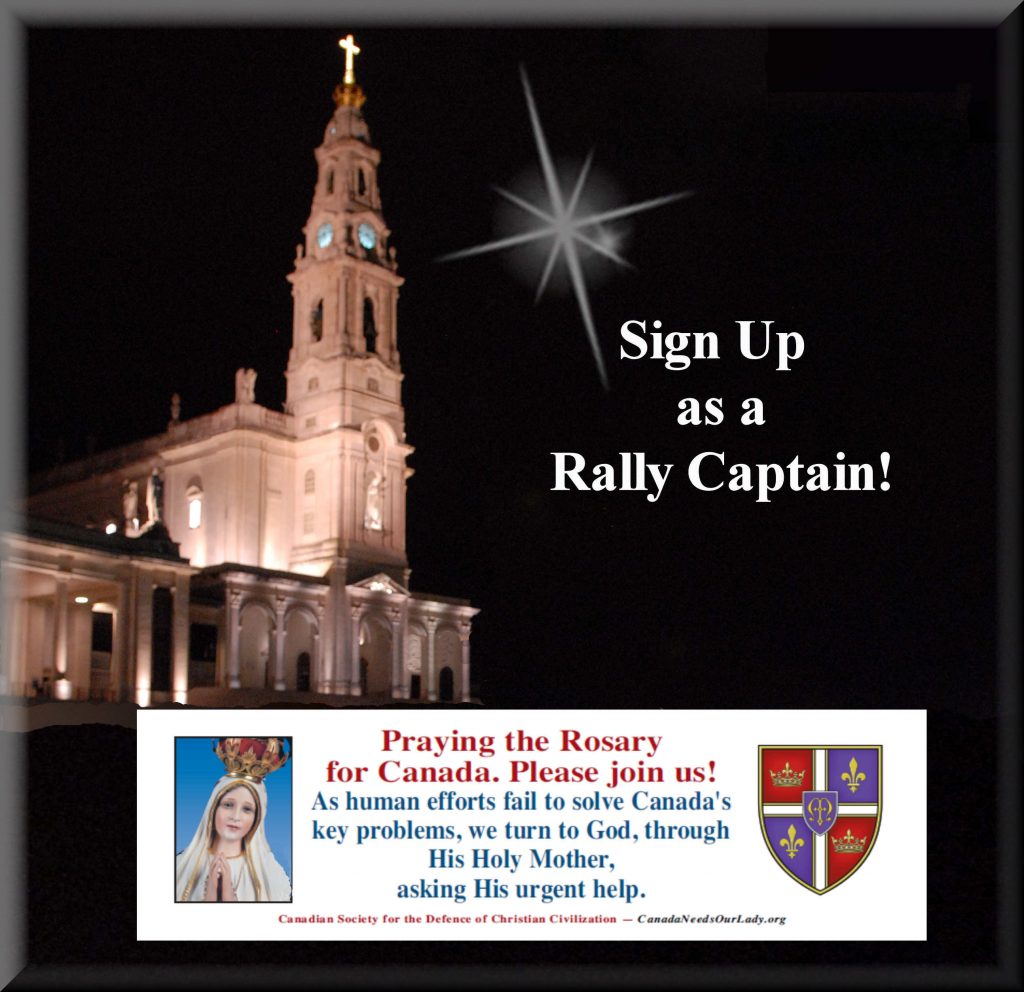 Each year, Canada Needs Our Lady holds the Public Square Rosary Crusade, with Rosary Rallies in cities all across the country.
On October 16, 2021, there were 640+ groups simultaneously praying for our country and the world all across Canada!
You can see the Rally Map by clicking here.
These yearly Public Square Rosary Rallies take place on the Saturday closest to October 13, feast of the last apparition of Our Lady of Fatima and the Miracle of the Sun.
Besides the October Rosary Rallies, many Rosary Rally Captains hold monthly Rosary Rallies as well.
Mark your calendar!

Public Square Rosary Rally Crusade 2022 is on Saturday, October 15, 2022 at 12 noon (local time)!
2022 Rosary Rally Goal:

800
Don't forget to get your supplies for your next Rosary Rally by Clicking Here!
For more information please check the other Rally pages on this website.
Would you like to join the many others giving public witness of their love for Mary on October 15, 2022, by signing up today as a 2022 Rosary Rally Captain? Call 1-844-729-6279 (1-844-Say-Mary), and press #1.